"That's right, we have a website." - Anonymous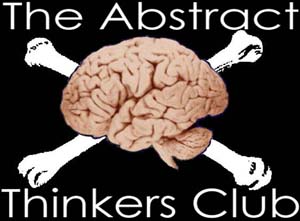 Club Stuff, Baby


---
---

UPDATE BEYOND BELIEF: ROCKSAURUS HIMSELF HAS BEEN UPDATED. THIS UPDATE IS UNPRECEDENTED. UNHEARD OF. UNTHINKABLE. GO TO THE PICTURES SECTION. IT'S THE TOP LINK. PREPARE TO SEE ROCKSAURUS HOW HE WAS MEANT TO BE SEEN.
---


FINALLY AN UPDATE: Go to the pictures section to see how abstract thinking can pay off in the currency of burritos. Or Click here.

---

Updated Members Section
Blarmaduke (Marmaduke parodies) have been posted in the pictures section. I think they're relatively entertaining, me scoot and al made them when we were bored once and they've been rotting on my HD and I figured I'd post them. Keep on truckin! (NOT to be confused with "keep on rockin'")

---

The Official Rules of Shotgun, as compiled by our own Mr. Weir have been posted (on his birthday, happy 18th, iPod). This is mandatory reading for members and non-members alike as these are rules to LIVE BY. Without the rules of shotgun there is chaos and imbalance in the universe. Hopefully Collegehumor.com will also post them soon.

---

Pictures section updated with pictures of homework burning!
Excellent picture added to the "Ultimate Goal" section
---

It appears the ATC has some out of state fans... Got messaged by one from Washington (state) the other day and Mr. Weir got messaged by one from Las Vegas awhile back... If there are any other out of state/non BV attending readers out there don't hesitate to message us, and if you're interested in starting your own ATC, by all means do so and we can swap links with the websites! Spread the abstract thinking EVERYWHERE. Oh yeah, and the pictures section got updated with pictures of our trip to the Cliff House... Uhhhh KEEP ON TRUCKIN'!!!
---

UPDATE Pictures section organized and new pictures added.

---
Download the Breck song in the Air Band section!
---
School's out! And so are all the club's officers as well as pretty much the whole member base. We told Cubre he could have the club next year if he wanted it... HA! HA! It was a helluva run people, we should all be VERY proud of how little this club actually did, I'm sure that out of all the clubs that didn't get disbanded we did the least by a long shot.


---

Old Stuff...

The Abstract Thinkers Club is officially supporting Kenny Bigwood's campaign for Junior VP at BV! Check out the bloated images page for his campaign posters and keep on truckin'!
---

SUPER AWESOME UPDATE- the ATC Air Band has released it's first official album on the internet! It's expected to go triple platinum.
"'Airtastic' lives up to it's name, I had a airgasm just listening to this sick shit" -Rolling Stoan
Go to the air band section and find out for yourself why Rolling Stoan had an airgasm.
---


Check out Rocksaurus on the pictures page!
Small turnout for last meeting, probably due to the fact that people don't listen to the announcement and that our club is about 90% seniors and we seniors are lazy asses... yeah, we rule. If you weren't there you missed me throwing a PS2 box at ruben and other random hilariousness. Uhhh, next meeting will be whenever we can think of a significant reason or reasons to have one. Pizza Fridays RULE!!! (Unless you get a saturday school for them)

Meeting Friday. Sentencing of Manveer (here's a hint, it rhymes with GUILTY), ABSTRACT PRIZE, and other hilarious stuff. Admission is $0 with a student body card and $0 without a student body card. Listen for the kickass announcement.

Next meeting is thursday. Bring some air instruments. We'll make fake id's, those who want to will rock out on air instruments, we'll hold the trial of manveer, and talk about maybe doing something real so we don't get disbanded. Also hopefully we'll sell del taco at lunch munch on wednesday, depending on if our club exists on wednesday... Uhh, KEEP ON TRUCKIN'!

Well, last meeting was kinda dumb, had nothing to say really, but pizza flavored wontons rule! Hopefully Thomas won't lose his camera for the next meeting and we can make a J. Diddy brand fake id. Also, hopefully people will be willing to play air instruments at the next meeting so Thomas and I aren't the only ones making fools out of ourselves. I'm going to go sleep abstractly now.

Not So Brand-spanking new feature: For all of you who have been wanting various positions/nicknames to be posted on the website, but haven't voiced it yet, go to the "abstract citizens" link on your left and scroll down to the bottom and submit your desired position, name, nickname, and aol instant messanger name in the boxes at the bottom and press the keep on truckin' button.

Note- if ruben's site isn't working it's because too many of you are visiting it per hour (not kidding), so if it doesn't work now, check back in an hour or tomorrow, it's well worth it.

---

REALLY Old stuff...

Boo yea, next club meeting scheduled for Tuesday October 8th barring a schedule conflict with our advisor Mrs. Rose. We'll likely talk more about the air band, perhaps have some tryouts for those interested, anyone who want's a J. Diddy brand fake id should tell us at the meeting because Thomas will be making those for everyone that wants one.

First meeting had a good turn out, thanks to those who attended. Next meeting will be held on a date yet to be determined. Next meeting will feature tryouts for the air band, however I'm not sure if we'll be able to convince anyone to go up in front of the rest of the club and play an air instrument, well, besides Matt, Thomas and myself, that is. Also, during the next inter-club meeting in October we will execute the first steps of the "Ultimate Goal".


First meeting to be held on Tuesday, September 24th in P2; listen for our "interesting" announcement on the daily bulliten!




CLICK HERE!