Homework Burning

So, High School's all over and college is comin' up soon for Dr. Oettle and myself and almost everyone else has already shipped off for college so what's left for Nick and I to do? The same thing anyone else would do. Burn their homework from High School (and not kelli's, just to make that perfectly clear).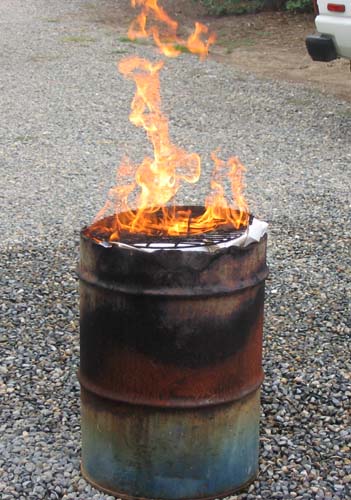 This photo was taken seconds after Nick threw a match on the gas-soaked homework.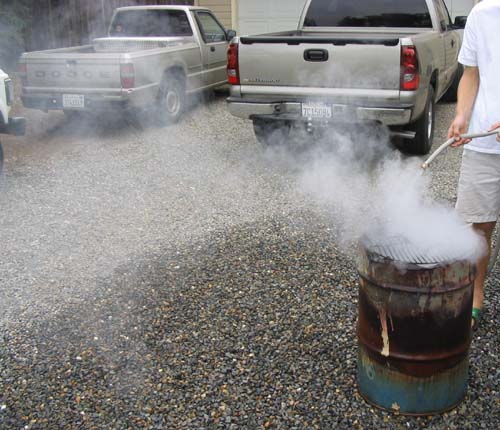 First the homework polluted our minds, and now our air. Pure Evil.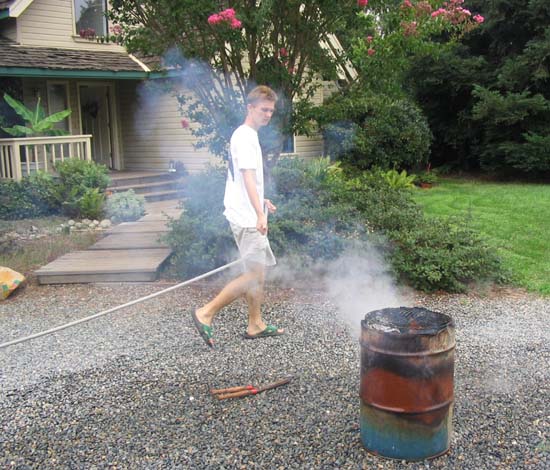 The doctor himself, managing the intense flames caused by the curse put upon the sheets of homework by the soulless teachers.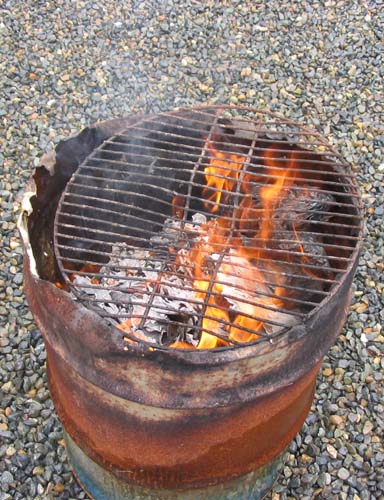 Hours upon hours of useless busy-work getting exactly what it deserves.